Our Customers Save both time and $$$$ on every job!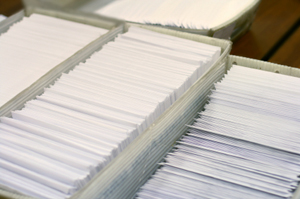 7 Ways You Save with Signature Graphics Print 'n Mail Service
NO Sales Tax required on advertising mail production - you save 7.25 - 8 %

We search out the lowest USPS postal rates saving you $$$$$

Free use of our Mass Mailing permit - a $400 + annual saving

We'll see that your mailing complies with confusing USPO requirement to avoid delays

Free address check and standardization for fewer undeliverable pieces

We do all the work, saving you employee time and cost - and NO trip to the post office for you

Our 100 % Satisfaction Guarantee applies to ALL work we do for you
Spend your time doing what you do best and ask us to get your mailings printed and mailed without any hassle or worries.  Call us today or contact us on line for more information.  Get into the game and go for added growth!