Graphic Design Services
Do you have visions of marketing materials dancing in your head, but you need a creative designer to bring them to life? Let our experienced graphic designers make your design dreams a reality. Whether you need a new contemporary logo, a logo makeover, an engaging direct mail post card series or an eye-catching brochure, our designers will create something you'll be proud to put your name on.
We welcome the chance to print the files you've created or obtained through another design source.  At your request, we'll work with you or your other design source on software questions or printing layout tips to print or copy your design brilliantly!  We're fluent with OSX and Windows platforms and use the latest Adobe releases. 
Send us your files today - just click on Send A File now.  We're set up to transfer file sizes up to 99 megs.  We'll go right to work for you!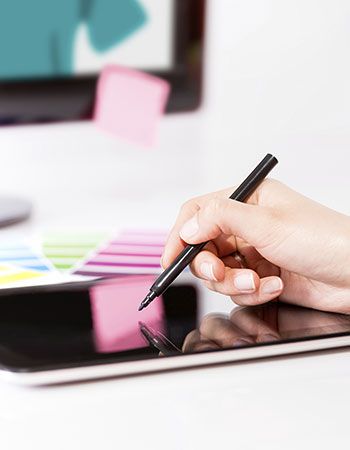 Ready to get started?
Contact us online or give us a call.